21 . 12 . 2019
2019… a year of success on the international scene
Rodstation launched new products and further expanded distribution channels abroad this past year.
THIS PAST year (2019) has been absolutely incredible for Rodstation and we want to publicly thank our hard working staff and customers for their ongoing support. Our business has expanded massively and we are now an international brand, serving chimney sweeps in nations across the world. We are proud to have distribution partners in the USA, Canada, Ireland, Lithuania, Italy, Switzerland, Holland, Norway, Sweden, Finland, Denmark, Belgium, Russia, Japan and Czech Republic. One of this year's highlights was receiving the patent for our colour coded Flueboss® head for the market in the USA.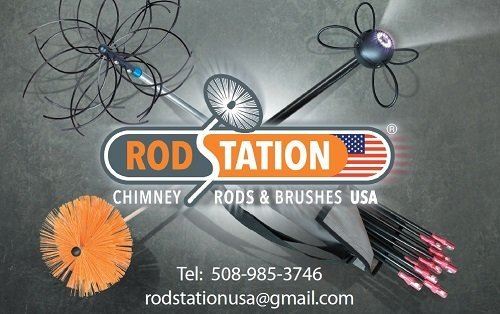 January fired-off to a busy start with numerous orders arriving; keeping us busy, packing power sweeping kits, coring balls and brushes for dispatch the next day. When sweeps are busy – we are busy!
There were also a number of trade shows both in the UK and abroad which we attended to give sweeps the opportunity to buy high tech and easy-to-use chimney sweeping equipment. In March, we attended the Guild of Master Chimney Sweeps Trade Exhibition held at the Chesford Grange Hotel in Kenilworth, Warwick. It was wonderful to see some old faces and meet new customers as well.
We'd hardly put our bags down before we were off again – this time flying off to the ISH exhibition in Frankfurt on March 15. It was a fantastic week meeting German sweeps and there was an incredible amount of interest in our colour coded power sweeping equipment. Richard was a fantastic help at the very busy show.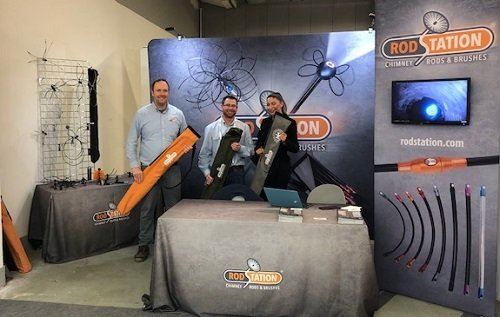 April saw us at the NCSG in Norfolk, USA. Our logistics team, Henry and Oscar, worked hard to help us meet old and new customers and we had a brilliant week on the other side of the pond! It's fascinating when you 'talk shop' with colleagues in the trade who have a different but equally valid experience in the industry.
We were also proud to be the main sponsors of the NACS exhibition in Stratford Upon Avon from April 12 to 13. It was good to see BurnRight there for the first time, showing how trade bodies are working together and the event was hailed as the best yet. We love working with chimney sweep associations and it was a privilege to support NACS.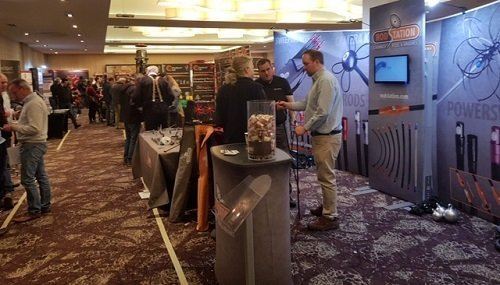 Our partners in Japan work hard at showcasing Rodstation products to chimney sweeps, so that they can take advantage of the very best equipment on the market. It's hard to believe that May 6 marked one year exactly since distributions started in Japan – the year went past quickly!
Our colour coded equipment attracted a lot of interest and lively conversations with attendees to the APICS meeting in Gloucester in June. We love nothing more than meeting customers face-to-face and giving them the opportunity to see Rodstation products for themselves.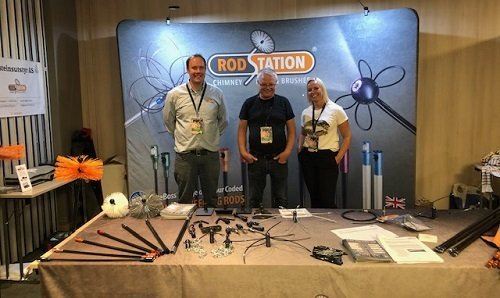 Back on the international scene, we attended a fire prevention conference in Norway on June 2. Our distributors Alf and Marieann kindly hosted us and we returned the favour when Alf Petter visited Rodstation HQ later in June. We gave him a tour of historic castles in Wales! Our trip to Norway was later featured in the trade journal, Fireplace Specialist Magazine.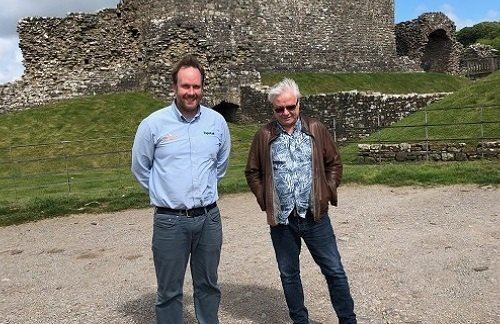 July was exciting in that we announced our XL Chain Flail would soon be available to purchase. Designed with an extra chain, this device is perfect for clearing heavy creosote deposits. We also congratulated Dave Crisp who won a before-and-after photo competition where sweeps were asked to send in pics using our top rated Flueboss power sweeping equipment. Dave was given a Milwaukee 135Nm Li-Ion Brushless Fuel Combi Drill Charger & Bag Bundle, worth £335 ! Rodstation goodie bags were sent to the runners-up of the competition.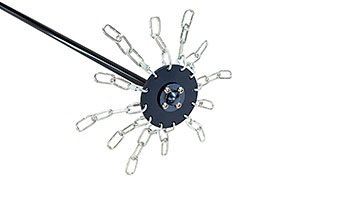 Rodstation joined more than a thousand chimney sweeps at the 38th International Meeting of Chimney Sweeps held in Vigezzo Valley, Italy from August 30 to September 2. The 38th annual meeting was held to celebrate the profession of chimney sweeping and there was a big procession and ceremonies, and lots of fun!
August also saw us attend the European Federation of Chimney Sweeps (ESCHFOE) annual technical meeting in Malmo, Sweden. There was a great deal of interest shown by attendees about our power sweeping equipment.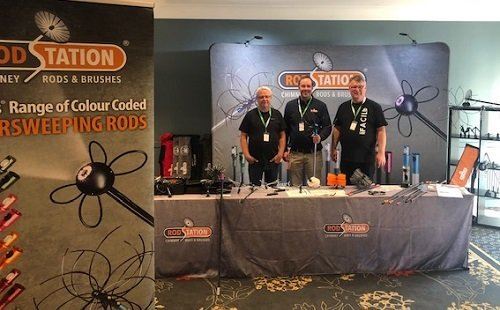 September saw the first embers glowing for the busy season for sweeps. We put up a video on social media from our American distributors, showing the Flueboss colour coded power sweeping equipment – and the XXL Power Chain was added to our power sweeping heads. Other videos have also been shown throughout the year, most notably from our distributors in Europe and Japan.
Excitement was evident at Rodstation HQ in November when the Flueboss Mini – perfect for challenging tiny spaces in flues – was launched for the UK and USA markets! At a cost of £265 (inc. VAT) and made of anodized gold. This nifty device has ruffled a few brushes and got the industry talking! We also ran a successful Black Friday promo at the end of the month, offering an impressive 15 per cent discount off equipment.
November was busy with us spending time with our Scandinavian distributors, Petter and Marianne, in Finland and we attended a national chimney sweep meeting in Turku. We were also pleased to report that Tapac, our Ukrainian distributor, represented Rodstation at a trade show in Belarus. A flurry of orders has kept us busy throughout December and we're excited to be looking ahead to 2020 – particularly the NCSG meeting in sunny Florida in April 2020!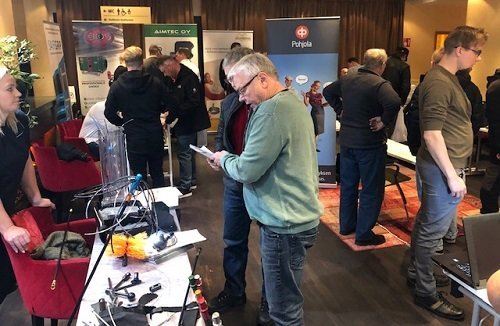 Adam Pedersen, Rodstation director, commented: "This year has seen Rodstation take giant strides on the international market, whilst cultivating that personal service we are known for, back here in the UK. We have seen new products such as the Flueboss Mini launched and it's been exciting getting to know new customers at trade events. "I'm personally thrilled as we look to next year, 2020. I believe that Rodstation is in a strong position in the time ahead. Our company has emerged as the market leader for manufacturing and providing chimney sweeping equipment. Plans are afoot, to be announced in due course, to create more equipment and it really is a case of 'watch this space'. "If you do see us at a trade event next year, 2020 – please do come and say hello! We love building relationships with sweeps and others in the solid fuel industry. For the simple reason that we love our work! Meanwhile, we wish all our customers a very happy new year!"